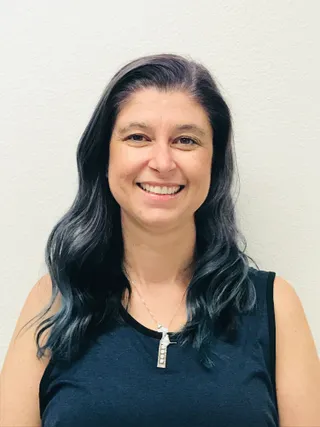 Jennifer Hillman, L.M.F.T.
Family Therapist
Jenna graduated summa cum laude from Oklahoma Wesleyan College in 2000. She obtained her degree in English Education for high school and junior students. After passing her teaching licensing exams she opted to travel overseas to teach English as a second language for almost two years. When she returned home, she changed course and began her master's program in Marriage and Family Therapy at Bethel Seminary San Diego. She graduated magna cum laude in 2004 and obtained her license to practice marriage and family therapy in 2007.
Her professional career has included working as the Program Director for the Women and Children's Center at the San Diego Rescue Mission. This is also where she gained all of her 3,000+ training hours required to sit for the marriage and family therapist licensing exam. Later she joined the staff at Veteran's Village of San Diego in their Welcome Home Family Program.
Areas of professional focus and specialized training, include children and teens with high functioning autism, sensory processing disorder, oppositional defiant disorder, anxiety, depression, ADHD, behavior difficulties both at home and in the classroom, navigating the IEP process in the school system, as well as talking with families who are beginning to wonder if "there is something more going on" with their child. As a mom of a child with special needs, Jenna is uniquely equipped to partner with parents who are searching for answers about their child.
Although Jenna enjoys being a therapist, her absolute favorite "job" is being a mom. She has been married to her husband, Marcus, for almost 17 years. As a family, they enjoy a lot of laughs together over everyday adventures.