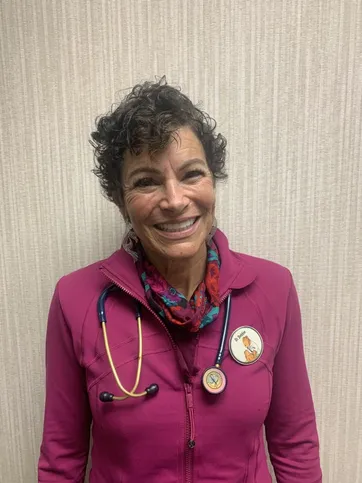 Dr. Debbie Singer
Family Medicine Physician
Practicing pediatrics is my passion. I treasure the ability to form long term, deep connections with children and their families.
I love to create a compassionate partnership with my families that empowers parents and their child to establish an optimal environment for growth, development, healing and learning for the entire family.

I began my journey working with children with special needs during my teen years. At Princeton, I majored in East Asian studies and lived in Taiwan. I ultimately returned to school to complete my science requirements at Stanford University before attending UC San Francisco for medical school . I then moved to the wonderful mountains of Colorado for my pediatric residency and chief residency at Children's Hospital Colorado /University of Colorado Health Sciences Center.

We raised our two sons in the foothills of Denver. My partner and I are so excited to now call San Diego home where living by the ocean is an endless source of wonder and peace. My experience and special interests include working with children with special needs ,LGBTQ youth, children with ADHD, substance use disorders, foster and adoptive families and behavioral pediatrics. For fun I love to run, hike, bike, sing, cook, attend theater and symphony, read , travel and spend time with friends and family.