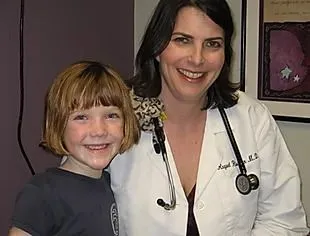 Raquel L. Rissman, MD
Pediatrician
Dr. Rissman loves sitting with new parents and answering questions about immunizing and breastfeeding or helping them understand their child's symptoms or illness.
Originally raised in Los Angeles, Dr. Rissman moved to San Diego in 1990 to complete undergraduate studies at UCSD. She attended Drexel University College of Medicine in Philadelphia and then completed pediatric residency at Children's Hospital of Orange County. She returned to San Diego in 2005. She is board-certified in Pediatrics.
Dr. Rissman lives in Carmel Valley with her husband Robert, who is a Neuroscientist at UCSD, and their two children, Maura and Jacob "who everyday teach me more and more about pediatrics and childhood development." She also shares her home with her two cats and a dog, Amber, a 3 year old Sheltie. She is an avid reader of fiction and is always looking for a good recommendation.